Oggi arrivato da Genova aspettavo in stazione Sara e Martina per andare allo Stammtisch. A Porta Nuova nell'ingresso c'è un albero di Natale a cui hanno appeso dei messaggi. Ne ho letto uno e mi ha colpito.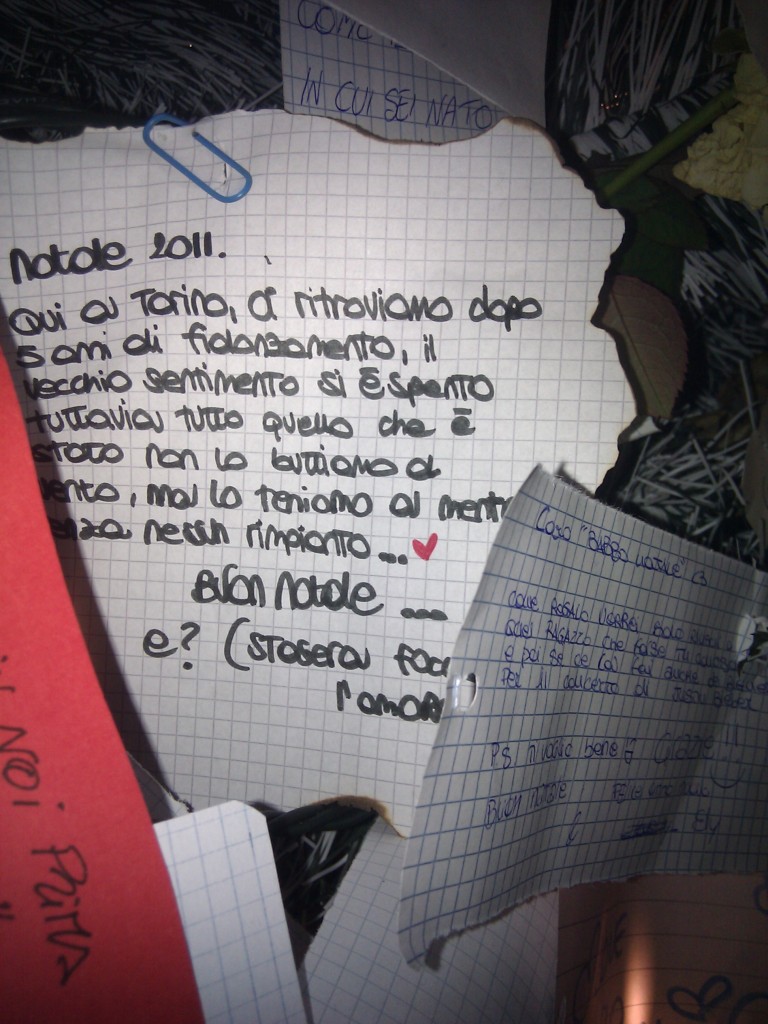 Natale 2011,
Qui a Torino, ci ritroviamo dopo 5 anni di fidanzamento,
il vecchio sentimento si è spento tuttavia tutto quello che è stato non lo buttiamo al vento, ma lo teniamo a mente senza nessun rimpianto…
Buon Natale….
e? (stasera facciamo l'amore)
Non è una lettera bellissima?
Forse passiamo troppo tempo in attesa, un continuo avvento per un Natale che non arriva mai. Forse è vero che
We spend too much time hoping 
To find again the will to hope 
viviamo un po' di più.
No?